365: look back to your first post of this challenge, asking 'Post a picture of yourself and tell us your hopes, dreams and plans for the next 365 days' did you achieve any of these goals? And post a picture. :) thanks for completing the challenge
"day 1: hopes, dreams, and plans for the next 365 days with a picture of yourself
I hope to read many more books, watch many more movies and television shows (including anime), paint and draw a lot more (and improve), do a lot more writing (and improve), have a wonderful commitment ceremony with Michael, improve my mental health and communication skills, and find deeper happiness."
All of this came true:-) Though I haven't done a lot more prose writing, unfortunately.
For this upcoming year I hope to lose 10lbs, save money, read more books, watch more television/movies, make new friends, keep old friends, improve my mental health, display my art at an art fair, become more proficient at reading tarot cards, get back my old painting skills, and continue learning more self help skills (for instance, this past year I learned how to write checks, pay bills, and got my first credit card in my name).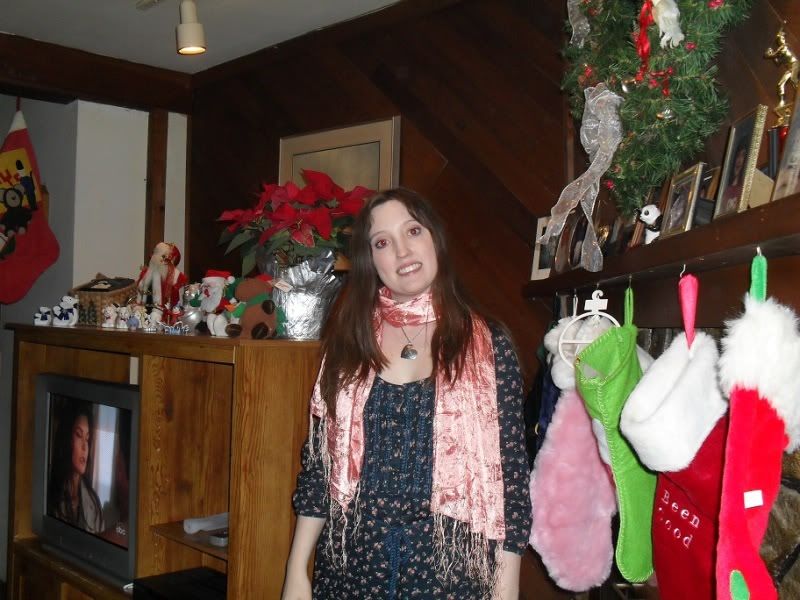 Me on Christmas Eve:-) Not the most flattering picture, but the only picture taken.
( 365 Day Meme )